Spring Heart Opening Specials

From Our Heart to Yours

Did you know that the path to Creating Lasting Love, Attracting Prosperity, Forgiveness, Healing, and Love is an Open Heart?
21 of the world's most sought-after experts share their secrets, their successes and their strategies with you to live with an open heart.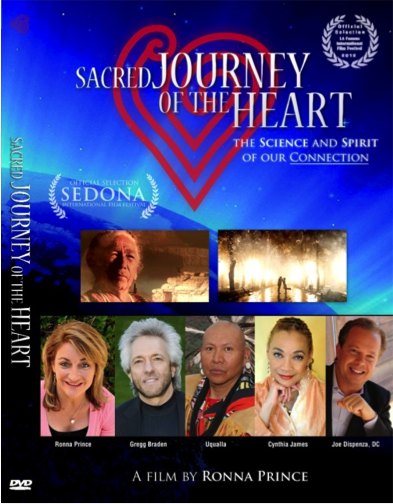 Special offer #1: Buy 2 DVDs and Share the Love! The Sacred Journey of the Heart movie DVD is 1 for $19.99 and 2 for only $29.99! (limited time offer)

Special offer #2: The online screening of the movie is being reduced from $9.99 to $6.99! Use voucher code spring to receive discount. (limited time offer)

Do you want MORE information about the heart and how to activate your heart's Power? Then tune in to the replay of the webinar, The Science and Art of Opening Your Heart to hear 21 of the world's most sought-after experts share their secrets, their successes and their strategies with you to live with an open heart.

Special offer #3: 50% off the original price of $97 — Now only $49 to own the entire series of 21 audio interviews and select transcripts with over 25 hours of material on the Science and Art of Opening Your Heart!(scroll down to read more and purchase)
Special offer #4: Select the specific topics you are interested in (4 experts/topic): Creating Lasting Love, or Attracting Prosperity or Forgiveness, Healing and Love for only $19.99!(scroll down to read more and purchase)

*All Telesummit Options come with the Gregg Braden BONUS video*




Last year we held an amazing telesummit The Science and Art of Opening Your Heart and heard from 21 of the world's most sought-after experts as they shared heart-opening practices, personal experiences and proven techniques! We have bundled the interviews together by topic/theme and we are offering them at a very special price for our February Heart Specials.

Telesummit Option #1 - The Science and Art of Opening Your Heart Full Audio Series.
Over 25 hours of audio from heart-centered experts as well as 14 transcripts. Includes all of the speakers from Packages 2-4 in addition to many others not included in thw topic-specific packages – such as Caroline Sutherland, Dr. Deborah Rozman (from HeartMath), Native Elder Larry Running Turtle, Sunny Dawn Johnson, Dr Donald Backstrom, Betsy Chasse, Dr Robert Pease and more.

Original Price $97 — Best Value! Only $49
Here are our Expert Speakers from The Science and Art of Opening Your Heart and their topics are listed below the package descriptions: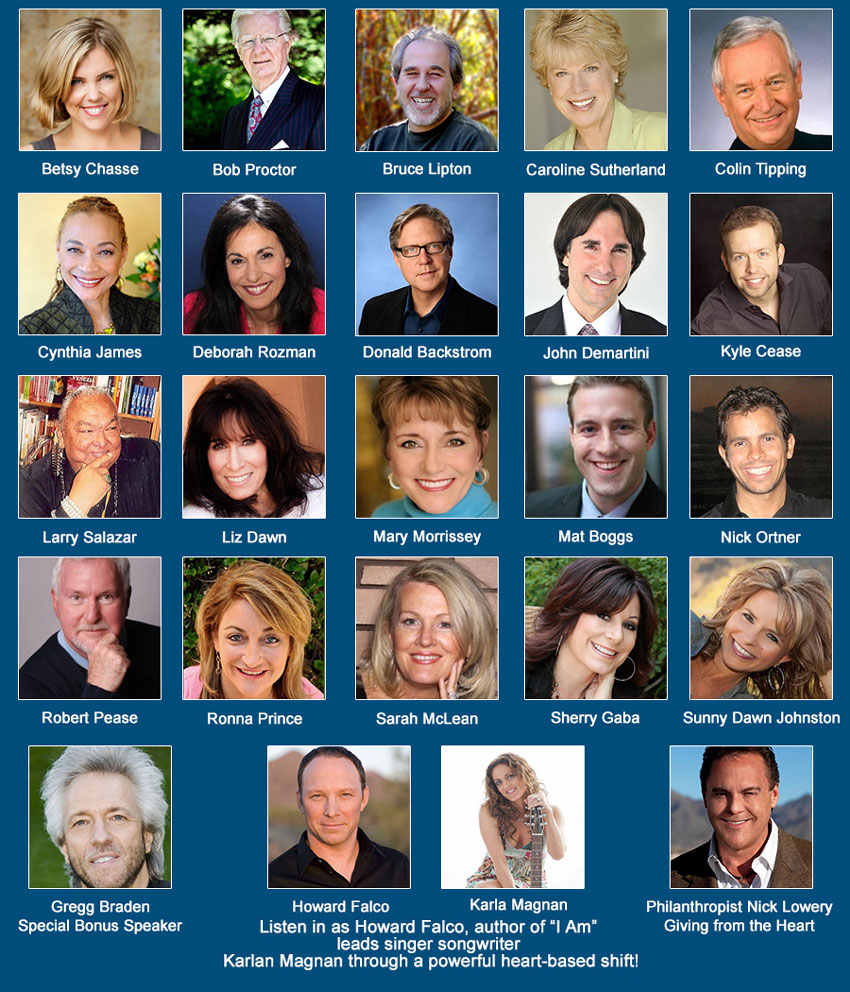 If you are not able to purchase the full series of audios from our speakers, we have three smaller options on more specific topics available below:


Telesummit Option #2
Bruce Lipton – Audio and transcript

Sarah McLean - Audio and transcript

Mat Boggs - Audio and transcript

Liz Dawn – Audio and transcript
Bob Proctor - Audio and transcript

John Demartini and Nick Lowery - Audio only

Mary Morrissey - Audio and transcript

Nick Ortner - Audio and transcript
Option C – Audios and transcripts from these experts on the topic of

FORGIVENESS, HEALING & LOVE

- $19.99


Bruce Lipton - Audio and transcript

Ronna Prince - Audio and transcript

Colin Tipping - Audio and transcript

Cynthia James - Audio and transcript
Again, Special offer #1 includes all of the audios in Special offer #2 (Options A-C) in addition to

many more audios

and only costs

$97

$49!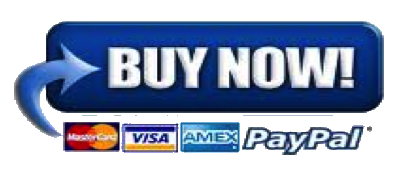 "The heart is where the action is…"
~Gregg Braden, NYT Bestselling Author of Deep Truth
Each expert delves into his/her life experience and the tools and teachings that result in heart-based living. The specific topics below represent a general themebut each interview is packed with wisdom, insight and practical advice that will change your life!

Bruce Lipton. PhD
TOPIC: Why death is nothing to fear! Scientific proof for our spiritual sense of eternity. And: The Honeymoon Effect, The Science of Creating Heaven on Earth.
Bruce H. Lipton, PhD is an internationally recognized leader in bridging science and spirit. Stem cell biologist, bestselling author of The Biology of Belief and recipient of the 2009 Goi Peace Award. To Learn more about Bruce: Click Here
Betsy Chasse
Topic: Breakdown "After the Bleep"! How Betsy reinvented herself after a whirlwind of fame that left her questioning everything. How she moved from "intellectualizing" spirituality to living an integrated life of heart and spirit.
Betsy is the co-creator of the film What The Bleep Do We Know? and is credited with co-writing, co-directing and producing. Her current book is Metonoia-A Tranformational Change of Heart. To Learn more about Betsy: Click Here
Bob Proctor
TOPIC: The Heart's role in Your Personal Paradigm Shift. Why Emotions MUST play a Central Role in Abundance Creation. What you must do to shift and exactly HOW to do it.
Featured in the blockbuster hit, The Secret, Bob Proctor is widely regarded as one of the living masters and teachers of The Law of Attraction. He is the best-selling author of You Were Born Rich, and has transformed the lives of millions through his books, seminars, courses and personal coaching. To Learn more about Bob: Click Here

Caroline Sutherland
TOPIC: Easy to apply, holistic living . Receiving clear messages from your heart. Also, how Caroline survived a devastating public break-up involving Facebook fraud.
Caroline Sutherland is internationally renowned for her gifted ability as a medical intuitive, and specializes in breaking through the body's health. She is the author of The Body "Knows" books. To Learn more about Caroline: Click Here

Colin Tipping
TOPIC: Opening your heart through Radical Forgiveness: Making room for miracles.
Colin Tipping is the creator of what has come to be recognized as the most powerful leading-edge technology for personal and spiritual growth today – Radical Forgiveness. To Learn more about Colin: Click Here

Cynthia James
TOPIC: Healing the Fragmented Heart. Cynthia will share her process of triumphing over challenge, including practical steps to open the heart.
Cynthia James is a transformational specialist guiding people as they make changes for lasting healing in their lives. Cynthia is a speaker, teacher, singer and multi-award winning author of What Will Set You Free and Revealing Your Extraordinary Essence. To Learn more about Cynthia: Click Here
Deborah Rozman
TOPIC: The Benefits of Heart-centered living: physiological, emotional and mental. Step-by-step instructions on harnessing the power of your heart & the latest scientific research on the connection between the earth, the sun and humans.
Deborah Rozman, PhD, is the CEO of HeartMath, Inc. She helped Doc Childre start the non-profit Institute of HeartMath in 1991 and as Executive Director she was involved in overseeing the exciting research on the heart and creating the HeartMath training programs. She has co-authored and authored many books, including; HeartMath's Transforming Series books. To Learn more about Deborah: Click Here
Dr. Donald Backstrom
TOPIC: What your doctor does not tell you…. The Essentials of Radiant Living! Emotion, Nutrition and Structure. Practical steps to reduce stress, heal your adrenals and embrace life fully.
Dr. Donald Backstrom is the Co-Producer, Sacred Journey of the Heart. Dr. Backstrom also has a Master of Science degree in clinical psychology, Bachelor of Science degrees in both psychology and human biology, and doctorate in chiropractic. Dr. Backstrom 's desire is for everyone is to have optimal health and well-being. To Learn more about Donald: Click Here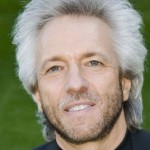 Gregg Braden

(Special Bonus Video)
Topic: Gregg is participating in this event by pre-recorded video interview! By signing up for this event, you have received the never-before seen exclusive video of Gregg's original interview for the filming of Sacred Journey of the Heart! 45 minutes of Gregg's information, science and heart!
Gregg Braden is a New York Times best selling author. He is internationally renowned as a pioneer in bridging science and spirituality. Gregg is the author of many books and has been featured in several films, including Sacred Journey of the Heart. 

Gregg's work has been published in 17 languages and 30 countries. 
To Learn more about Gregg: Click Here

Howard Falco
Topic: Howard assists in guiding Karla to a truly profound awakening within herself.
Howard Falco is an international author, speaker and spiritual teacher specializing in self-awareness and the power of the mind as it relates to the creation of the experience of life. His new book on human understanding and potential is titled, I AM: The Power of Discovering Who You Really Are (Penguin Group). To Learn more about Howard: Click Here
Karla Magnan
known as Karla Sue in her music career, is a Chicago based singer/songwriter, author, poet, Licensed Clinical Social Worker, certified yoga instructor. If you would like to contact Karla, Click Here
Dr. John Demartini featured with Philanthropist Nick Lowery
TOPIC: The Breakthrough Experience. Passion, purpose and meaning in the heart's journey.
Dr. John Demartini is considered one of the world's leading authorities on human behavior and personal empowerment. The knowledge he shares is a ultmination of 41 years of cross-disciplinary research. As an educator he travels full time around the world teaching people how to be more self-governed and empowered in all areas of their lives. To Learn more about Dr John Demartini: Click Here
Kyle Cease
TOPIC: Your Creative Genius! Connecting Transformational Consciousness and Comedy!
Kyle is a standup comedian who helps people get better at doing stuff. He believes people are choosing to waste their lives. He thinks people get addicted to being positive as a way to not change. "I believe that anything is possible. He is a comedian dedicated to helping people grow. To Learn more about Kyle: Click Here

Larry Running Turtle Salazar
TOPIC: Remembering Our Original Instructions - Living the Red Road. He discusses how to reconnect with the essence of earth and one's core self.
Larry Running Turtle is a full-blooded American Indian of Tsalagi and Apache descent and recognized as a wisdom keeper by his people. Recently he co-authored a book, The Pipe and The Pen, Remembering Our Original Instructions with Pamela Two Spirits Reader Ph.D. If you would like to donate to Larry's Monument: Click Here To Learn more about Larry: Click Here
Liz Dawn
TOPIC: How following her heart, actor-turned-entrepreneur created a world-class conference for spirituality and consciousness. AND how Liz created a step-by-step process to find the man of her dreams, who she is now married to!
On June 15, 1995, Mishka Productions created its first life-changing and inspiring event. Our mission is to uplift, shift and change the consiousness of the planet one amazing event at a time. People's lives are changed, hearts are filled with love and spirits are renewed at Mishka Productions event. To Learn more about Liz: Click Here
Mary Morrissey
TOPIC: The Technology of Manifestation: How to overcome obstacles and create your dreams. The Key: Your Emotional Heart.
Speaker, best-selling author, and consultant for over three decades, Mary Morrissey's transformational talks and seminars have made her one of the elite teachers in the human potential movement. She is the president and founder of LifeSOULutions, an international company providing programs and products that transform dreams into reality. To Learn more about Mary: Click Here
Mat Boggs
TOPIC: Project Everlasting! Mat shares a wealth of knowledge about relationship dynamics that make love last. And his personal journey from the 'end of the line' to nationally recognized relationship expert!
A true difference maker, Mat Boggs has dedicated his life to increasing Love in the world one heart at a time, and helping others achieve their dreams. Mat has co-authored the best-selling book, Project Everlasting: Two Bachelors Discover the Secrets of America's Greatest Marriages. To Learn more about Mat: Click Here
Philanthropist Nick Lowery feautured with Dr John Demartini
TOPIC: From pro-athlete to philanthropist: How helping others heals your heart and the heart of the world.
Kansas City Chiefs Hall of Famer Nick Lowery knows about targets – he was the most accurate kicker in NFL History. Nick is a moving and dynamic corporate speaker who is a rare combination of gladiator and philosopher, fighter and poet. To Learn more about Nick: Click Here

Nick Ortner
TOPIC: Why tapping works to release emotional and physical pain. How to tap effectively (why do we state the "negatives"). The global impact of tapping.
Nick Ortner, CEO of The Tapping Solution. A company with a mission to bring simple, effective, natural healing into the mainstream with the Emotional Freedom Technique (EFT) or "tapping." Tapping is a healing modality based on ancient Chinese acupressure and modern psychology. To Learn more about Nick: Click Here
Dr. Robert Pease
TOPIC: Beyond Survival on 9-11: A Perspective of Love. Dr. Pease was near ground zero on 9-11-2001. Having survived big events such as this, he encourages us all to ask How Big is My Love, to shift any situation to empowerment and transformation.
Robert Pease, who holds A.A., A.S., B.S., M.MSC., Ph.D. degrees in Transpersonal Counseling and Mystical Science, is an Ordained Minister, Reiki Master. Dr.Robert is the author of books, audio visualizations and meditations, e-books, including his new book Spiritual Bootcamp. To Learn more about Robert: Click Here

Ronna Prince
TOPIC: Transformation: from shut-down and frozen to heart-centered and flowing. How Ronna let go of the past and created a new future.
Ronna Prince is the writer and producer of Sacred Journey of the Heart, a film about the science and spirit of our connection. She is also an intuitive counselor and coach, a guide to sacred sites around the world and a songwriter. Ronna created a step-by-step personal growth process that she trademarked as Modern Mastery™. To Learn more about Ronna: Click Here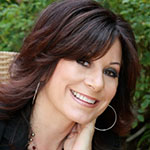 Sherry Gaba
TOPIC: The Heart's Role in Healing Addiction. Releasing Emotional Toxins and Returning to Your Core Self.
Sherry is a practical, interactive, solution-focused therapist. She specializes in addictions, eating disorders, parenting, single parenting, divorce, and life coaching. Sherry was the go-to expert for Dr. Drew Pinsky's Celebrity Rehab show on VH1 and later on the spin-off, VH1's Sober House as well as Celebrity Rehab's Sex Addiction. To Learn more about Sherry: Click Here
Sarah McLean
TOPIC: Meditation and Intimacy. How meditation deepens self-love and expands connection in all relationships.
Known as the face of contemporary meditation, best-selling author Sarah McLean has taught thousands of people worldwide to meditate. Deepak Chopra recommends her book, Soul-Centered: Transform Your Life in 8 Weeks with Meditation (Hay House 2012) saying it's "entertaining, informative, and inspiring for even the most experienced meditator." To Learn more about Sarah: Click Here

Sunny Dawn Johnston
TOPIC: Heart vs mind: how to know the difference. And Sunny's 9 step process for invoking transformation. Plus: Staying heart-centered in times of grief.
Sunny is the author of Invoking the Archangels. Sunny has become widely known and respected as an International Intuitive, Medium and Spiritual Teacher. Sunny has been featured on many local and national television and radio shows including Coast to Coast with George Noory and Good Morning Arizona. To Learn more about Sunny: Click Here