July, 2014
3 techniques that work quickly and easily!
As I revealed in the film, Sacred Journey of the Heart,  like so many others, I experienced child abuse growing up. It colored every aspect of my life as an adult, from friendships, to intimate relationships, to jobs and to parenting.  I was always on the lookout, waiting for the next bad thing to happen so I could be prepared. Talk about a waste of energy! Not to mention the present moments I missed by being on the defensive.
However, I am dedicated to the path of healing and I have tried more healing modalities that I can name. But it was in the making of the film itself, that deep and lasting freedom began to emerge for me. As I know it can for you too. And the good news is that it isn't as hard as you might think!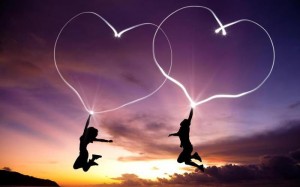 The rest of this article is for you if you've ever had thoughts of:
"I'm not good enough."
"What I want or say doesn't really matter to others."
"I'm stuck." or
"No matter how hard I try, things just don't change."
Isn't it time to be free of those self-limiting beliefs? Aren't YOU worth the investment in 30 minutes a day to free yourself of these patterns?
My personal journey:
Like many people, things looked good on the outside – family, job, all the material things we accumulate to give us comfort, but on the inside, I felt like a fake.  I just hoped no one noticed that I was afraid of being found out, and that I felt unworthy to be making a film about the heart's journey when my heart still periodically was wrenched with pain, guilt and self-doubt. You know what they say:  "You teach what you most need to learn."
I was in the process of truly learning to liberate my heart and it took me to the place of deepest healing: the healing of false and self-limiting beliefs.
The Three Techniques:
Like Dr. Rocco Errico says in the film: "Healing the heart is like a diet, no one size fits all."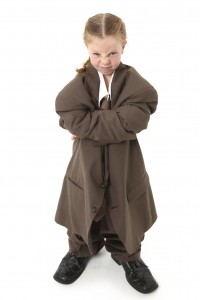 So I'll share with you 3 techniques, all which are aimed at deep heart healing and lead to true freedom from the past.
If you've seen the film, you know that the first turning point for me was Radical Forgiveness, a 5 step process developed by Colin Tipping.  These 5 steps in a nutshell are: telling your story (Briefly), feeling your feelings, collapsing the story (separating the facts from the fiction you made up around it), reframing the story (shifting out of the victim mode) and then integrating your new story. You can see these 5 steps in action in Chapter 2 of the film, "How We Heal". This is an amazing and quick process. I offer my coaching clients a 3 session RF package that creates lasting change.
The second technique I learned in making the film was the Freeze Frame technique created by the Institute of HeartMath.  This is another 5 step process where you learn to bring in the power of your heart's intuition to quickly get to the "heart of the matter", and integrate a more efficient attitude, action or solution to the issue you are facing. I teach this in the 4 week "Voyage to Heart Intelligence" program, a proprietary program that can only be taught by licensed HeartMath Coaches.
The third and latest technique I've learned is how to get at the very cellular level of limiting beliefs that are carried inside each cell and that create a dissonant vibration that effects our health, feelings and sense of well-being. This is a technique created by Dr. Alex Loyd. I will be featuring my interview of him and a very special offer for you to be introduced to his teachings in the next newsletter.
For those of you who don't want to wait, email me and I will send you a special access code to my interview and offer.  With this approach I feel that the healing is coming full circle, all the way to the cellular level of heart-pictures that were formed before I even knew what was happening. It's been another journey of deep liberation and completes the healing cycle, giving rise to True Independence from the past hurts. It creates a new sense of freedom to determine exactly how I will respond in any situation, how I choose to react when things happen and how I have become even more liberated from external circumstance as a dependent factor in my own inner peace.
Happy Freedom Day!
ronna@sacredjourneyoftheheart.com