heart electro-magnetic field
by Ronna Prince    Note:
I call "dark stress", the kind of stress that unknowingly you take on just because it's all around you. BelowL HOW TO SHIFT IT!

You may have heard the frequent reports on the news over the last few weeks about the shortage of TSA agents at the airports and the resultant long security lines, missed flights, and in Phoenix last week, 3,000 bags that didn't even get on airplanes at all because the bag checking machines broke down!

So this morning, I went to the airport prepared to put my own tools and techniques in to practice. I talked about some of them in my article "Laughing it Up with the TSA" but that was before the TSA shortage of 6,000 agents in the face of a predictable increase in airline travel.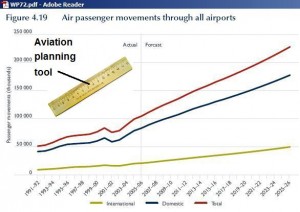 Apparently, I really meant to test myself because two unusual things happened this morning. 1) For the first time ever, I went to the wrong side of the terminal (the D gates) and waited in the pre-check line, until it was my turn to be ID-checked, only to have the TSA agent send me to the other side of the terminal to get into the A gates line. So I had to go through waiting in line again!  And 2) I "beeped" through the security gate and got pulled over into the random security check line with 4 other people.
 We were all corralled into a corner by a mafia-looking supervisor while we waited to have our hands swabbed for explosive residue – (I wanted to say, "I promise I washed my hands before coming to the airport!" – but just like with cops, I know it's best to keep your mouth shut and have a pleasant grin on your face.)  
While I was waiting in all of these lines, I noticed the high-level of stress swirling all around me. And I noticed also that despite my intentions, I had started to absorb the other people's stress (OPS) around me by thinking "Group-think" nasty thoughts, and feeling stressed-out myself. I saw people grumbling, huffing big annoyed sighs, eyeball rolling and outright complaining along with some yelling. "This is ludicrous!" My own chatterbox mind was going a mile a minute, commenting internally, criticizing myself for getting in the wrong line with the wrong shoes, thinking nasty thoughts about the "TSA mafia" and judging others for their wrong behavior when there was nothing that they could do about the TSA procedures and lines.
"Hold the Phone!!", I reminded myself! I just forgot to do what I know to do because I let dark OPS sneak up on me. I call "dark stress", the kind of stress that you take on just because it's all around you.  This has a real and detrimental effect on the health of our bodies, the state of our emotions and the quality of our thoughts. We all know what this feels like, and if we take on enough of it, it internalizes and leads to all kinds of health problems.
Where does this dark stress come from? It comes from the heart-signals that everyone, including ourselves, is broadcasting into the environment around us. This is not woo-woo energy stuff, but the real and measurable signals that emanate from our hearts.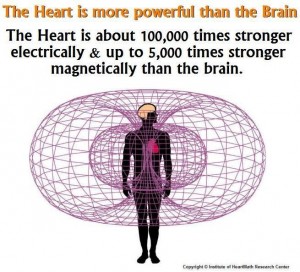 If we feel annoyed, angry, spiteful and worried, all of that has a frequency and that is what we send out to everyone around us. So the more we are in the middle of it, the more it can impact us so that we too, become attracted into doing, feeling and thinking the same dark OPS things!
So given the current conditions at the airport, it's a place that we can easily be impacted/bombarded by the dark or negative emotions and thoughts of all the people around us. This applies of course, to every situation in our lives where there is stress – in family squabbles, a competitive working environment and in the impact of constant information coming at us through our electronic devices. So the question is: can we do anything about it?
As you know, the answer is we absolutely can do something simple and empowering to cancel out the impact of dark OPS. But even more, we can shift the energy around us by choosing to be a positive or light-hearted contributor in stressful places and situations.
So when I caught myself in the swirl of dark OPS, I went into my "Airport ZEN" mode. I did not detach from the situation and people around me, I stayed engaged and chose to change it.
HOW TO SHIFT DARK OPS
 I shifted my focus from the outside and into the Observer Self on the inside. I sat back and observed myself watching what was going on inside my own mind as well as seeing the energies swirling around me. "Who am I?",  I asked. I am the one observing, I am the one who sees. (Note: for those of you interested in numerology, the question, "Who Am I?" =33.  33 is called the Master Spiritual Teacher number!)
In one second, everything quieted down inside, and I remembered to focus on my heart. I remembered to let go of the outside AND the inside noise by concentrating on the subtle feeling in my heart.  And then, and only then, did I deepen into compassion. Compassion for the people around me, for myself and for the TSA.
Everything changed for me in this moment. I was happy to be exactly where I was, waiting to get my hands checked by a young, stressed out TSA agent.  Instead of resenting him, I opened my heart and sent out a big wave of gratitude. I looked directly at him heart-fully saying, "Thanks so much!" as he gave me the "all clear" signal. Yes! Indeed I was all clear and I knew that in that moment, I had contributed to a clear space around me and maybe even brightened the young TSA agent's day.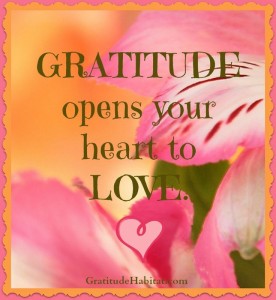 This little practice takes only a second or two to shift into and it completely cancels out the impact of Other People's Stress in our own daily life. And even more importantly, when we truly open our hearts we are able share a ray of happiness and gratitude that just may help others. When we can lessen others' stress, if only for a moment, we receive the gift of continuing on our journey with more lightness and joy inside our hearts.
Cheers to enjoying traveling the friendly skies where YOU can make a difference!
For more information on HeartMath coaching and my Triple Heart Healing Technique, please contact me at ronna@modernmastery.com