fat
Ronna Prince is a Certified Practitioner of Brain Tek's BRE program, a Certified HeartMath Coach and HeartMath Instructor and a Radical Forgiveness Coach Going on now!
The Fat Summit Click here to join
In the beginning of new year, many of us set new goals about weight loss. Last summer, I talk about "desserts" as "Stressed" spelled backwards. I had just been introduced to the show Cupcake Wars by my kids and was amazed by how stressful making cupcakes could be! The more stressed I became watching the show, the more I wanted cupcakes!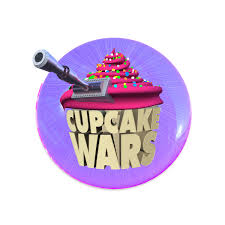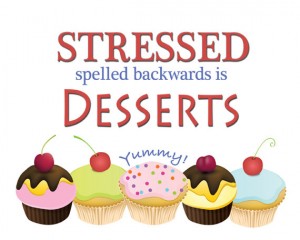 I've learned over the years that excess body fat at a basic level is not so much related to what we eat, but WHY we eat what we eat. Many of us eat more when we are stressed but why is this?
My conclusion is that stress-eating and getting fat is directly correlated to what we are not dealing with. And what is that? Our feelings!
So my acronym for F-A-T is Feelings-Avoidance-Technique!
If you ask someone how they deal with stress, they won't say, "I avoid my feelings". But that's often exactly what happens. Instead of slowing down, tuning in and dealing with the underlying cause of stress, it's easier to just "stuff it" and go on. And stuffing is easiest done with a comfort food, a mindless TV show or getting immersed in social media of some kind.
I'm exited that we can now get accurate information about food, eating and health. This week, January 25-29, 2016, the first-ever Fat Summit is being hosted by Dr. Mark Hyman.  I consider him to be a pioneer in functional medicine and so I'll be listening in to his interviews with leading experts.  Click here for the Fat Summit
There is so much misinformation about how best to lose weight and even more difficult, how to keep it off.  I'm happy to see my friend Nick Ortner as a guest on this event. I interviewed Nick for my telesummit a few years ago and clearly, he understands the connection between weight, stress and feelings.
In my experience, every time I gained weight, I had been experiencing stress for a long time. There's a cascade that happens for us, especially women that goes like this: we start getting stressed by being over-busy.  Then we reward ourselves with a treat (like a dessert). This makes us feel temporarily better (due to chemical responses in the body such as serotonin), but then it leaves us feeling sluggish, tired and craving more. The more we indulge in the cravings, the less active we become. The less active we become, the more weight starts to pile on!
In my case, I have had bouts of going into denial about getting fat that included not weighing myself at all and then starting to wear only yoga pants so I don't have to notice how my regular clothes were getting uncomfortable! So yep, like a lot of you, I have tons of experience gaining and losing weight.
Below, I'll share with you three approaches that can stop this cycle without dieting!  I've realized it's never really about the fat content in food, but about our ineffective methods of coping with emotions and stress!
#1 Feelings Incorporation Technique (F-I-T!) is my all-new Triple Heart Healing Technique.

I created this technique last year to help my clients easily learn how to move emotions and effectively deal with their feelings. This technique uses music in a specific healing frequency (528 Hz) and involves connecting to the body in a specific area where a lot of emotion is stored.  In the 3 hour webinar, I outline a new foundation for understanding our subtle energy anatomy based on 12 chromatic chakras as opposed to the existing old system of 7. My online webinar is ground-breaking and encourages you to change your belief around your energy anatomy. In doing s0, you can easily access stored feelings and let them flow – without getting stuck and without going into past pain! The cool thing is that the more you let your feelings flow, the less you find yourself reaching for food to stuff them!
For more information on the Triple Heart Healing Technique  click here
I also have two other techniques that are very helpful in managing stress and reducing cravings and binge-eating.
If you find yourself struggling with stress-related cravings or bingeing, either one of these programs can help and neither one of them involves dieting or restricting food:
Brain Tek's Behavioral Relationship Entrainment (BRE) program is a 4 to 6 week program where individualized sound protocols are used to re-wire your neural pathways so that you can get back in control of your decisions. The key thing that happens is that under prolonged stress, your frontal cortex- your brain's executive command center, is hijacked by your limbic system or the emotional brain. It's nearly impossible to make consistent and good decisions when you're experiencing this brain hijack process.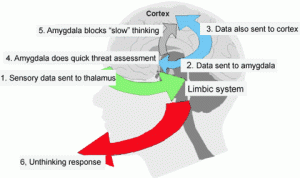 During the BRE program, you also learn a quick and effective technique to activate your frontal cortex and get back on track, anytime, anywhere.
Combined with personalized sound therapies that re-wire the brain for optimal functioning, it's very easy to keep up your progress. Week-by-week, you will see the results of your brain's improvement. But more importantly, you will feel the difference and even maybe see it on the scale if over-eating is an issue!
The other technique I use with my clients comes from my HeartMath training. With the 4 week Stop Emotional Eating Program, you learn 3 quick and easy self-regulation techniques that use the innate power in your heart to make better choices. It's a different approach but just as effective if you keep up the techniques.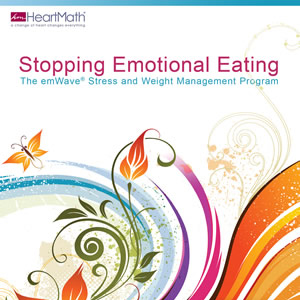 These HeartMath techniques are Notice and Ease, the Power of Neutral and Quick Coherence. The first two, Notice and Ease and the Power of Neutral, are helpful to stop cravings as soon as you become aware of them. Quick Coherence is the main technique we use to change the pattern of stress eating and to sustain commitments you make to having a healthier lifestyle.
Both programs are very robust and include individual coaching with me. They are tailored to your needs and your specific goals. And as I stated above, neither one of them focuses on dieting, restrictions or calorie counting!
The good news is that when you are stressed, you don't have to find yourself reaching for more desserts or treats. You can learn to effectively deal with your feelings. And also learn to activate either the brain or the heart's power to learn new skills for managing life's every day stressors before they get overwhelming or out of control.
It truly is one of life's greatest pleasures to enjoy a great dessert every once in a while! For me, the more conscious I am of making a good choice, the better the dessert tastes!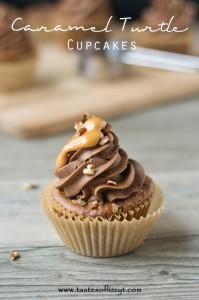 For information about the Triple Heart Technique, and the BRE or Stop Emotional Eating Programs, please email me at ronna@modernmastery.com