October, 2015
Living Peace
by Ronna Prince Information below about a 4 part-webinar that shares my new technique for the first time!
Living with a feeling of peace has been a fleeting experience in my life. At best, I would feel peaceful for a day or two after deep meditation or spending hours on a process or technique to "clear things".  You name it, I've cleared it! Depleting emotions, repeating or destructive thoughts, core negative beliefs, karmic ties, ancestral lineage…. And in past years, I even bought into clearing entities or discarnate beings, hoping maybe that was the source of my lack of lasting peace.

How awesome would that be if someone else could wave a wand and some nasty invisible being could be "poofed" out of existence and then finally, I would be at peace once and for all?!
I lovingly look back at experiences like that, as a training ground for what I have discovered now: Living Peace that is not dependent on outside circumstances and is certainly not related some kind of "energy hanger-on-er" that was preventing me from being calm.
If you've read my blog articles, you will know that a big piece of calming down for me was to get my brain sorted out with the powerful frequency-based technology of Brain Tek. Last summer, in the midst of a lawsuit, I had to find a solution for my intense anxiety and rumination. I was not functioning well and was told to go on drugs like Prozac to feel better. That wasn't a solution for me, and thank goodness, I found Brain Tek's Behavioral Entrainment Program!
In just a few short weeks on my personalized sound protocol, the anxiety and rumination was gone and I was able to choose to stop thinking obsessively about something I couldn't control.  A lot of other great things happened during the 6 week sound entrainment therapy: I was able to clear out my brain fog, I could make decisions more easily, I stopped procrastinating and I was sleeping better.
I've helped hundreds of clients with the Brain Tek program and I still highly recommend it.  I call it "getting your brain sorted out".  This cures us of the heart-brain hijack that I discuss in many of my recorded webinars. This happens when our brain gets overactive and stuck, due to stress. When that happens, our heart's internal broadcasting system, its electromagnetic field, sends out signals of distress into our environment. This is a scientific fact studied by many, including the Institute of HeartMath.
Not only are we not at peace when this is happening, everyone around us senses it! They may not consciously know it but they DO sense it. You know – that sense of "here comes Debbie Downer?" That is real and the signal comes from the stressed out heart.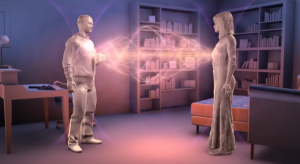 But even with my brain's neural network firing more functionally, I found that a deep sense of peace was still elusive. I could choose not to worry, but a circumstance would arise and I would be irritated, or annoyed or frustrated, or confused in that moment.  And depending on the issue, the emotional state would run in the background and I simply was not feeling peaceful. I was ok, I was functioning well, but not with a sense of deep peace.
Realizing that, I went back into the archives of my work and found a simple technique I had created in 2008 that I called the Triple Heart Technique. I've been working with this simple practice that can be done anywhere in 3 to 5 minutes. It is not dependent on technology or workbooks or worksheets once you practice it a few times. It involves simply opening the energetic hearts within the physiology and letting go of emotions, attitudes or actions that are creating the conditions for lack of peace. And lack of peace is the underlying state that causes distress, disconnect and disease.
The reason I created this technique was that I found that for many people, opening up to do deep heart work was difficult, if not impossible. Time and time again, in my film screenings and workshops, I talked to people who said:  "I just don't feel anything anymore", "I've shut down my heart", "I only live from my head up." "I want to open my heart in order to have more intimacy and connection, but I just don't know how!" In other words, "Help!"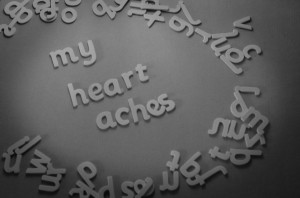 I have discovered many ways to do this, but again, they are time consuming and require worksheets, workbooks and outside tools.
In the last year, I've been refining this simple process and have seen it work miracles in people's lives. In my own life, I have been dealing with a 22 year old son who has been diagnosed, finally, with a psychological condition that requires lifelong management. This has been so difficult to handle, because, as a mother of 4 kids, I have always been able to find a way to help them. But not with this one. I have had to rely on the expertise of others, and to accept that I can't do anything to make it different than what it is. My son will have to work through this and choose what kind of life he will have. And yet, I am at peace with this.
I am also at peace with other things that have been daunting over the years, like the emotional distance and disconnect with my siblings, my divorce, the ups and downs of self-employment, the turbulence on airlines even!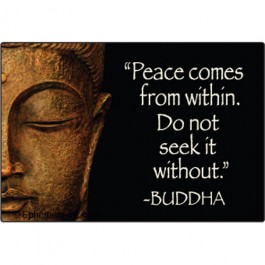 This is what I call "Living Peace".  My sense of peace is no longer externally driven.  It isn't dependent on the quality of my morning meditation or the traffic conditions, weather or even the health and well-being of my kids.
I invite you to listen in to my 4 part webinar series: The 12 Universal Laws: Manifesting with Higher Laws beyond Attraction.  This is where I roll out my Living Peace, Triple Heart Technique.  The 4 part series is ongoing now and available to listen as a recorded webinar series.
Please join me in Living Peace!
Link to details about webinar that contains the Triple Heart Technique for Living Peace
www.sacredjourneyoftheheart.com/Store