The Art of Letting Go and the Act of Holding Dear
Interested in learning more on this topic? Join my 1 hour webinar – info below.
How often have you heard someone tell you, when contemplating what to do about an issue, to "just let it go"? Or have you found yourself saying, "I just have to let this go.." and then realizing later that the issue, person or thing is still there, lurking around the corner?  Or even more obvious, you find yourself facing another situation just like the one you gotten out of! I've seen this with my clients and experienced it myself, in relationships, work related projects, issues of health like the recurring 10 pound weight loss and gain.  This pattern reminds me of the French saying, "the more things change, the more they stay the same."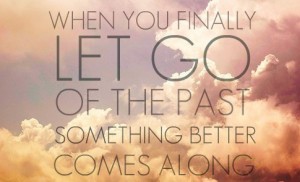 After spending some time immersed in the pattern of "letting go" and having it crop up again, I finally got to the core of this issue that underpins a lot of repeating experience. And I call that getting to the core of the 5 W's of Letting Go and Holding Dear. And these are not the journalistic – who, what, when, where and why questions! Those are just facts that fall into place after the foundational "W"s are solidified.
The Foundational 5 "W"s in the Art of Letting Go and the Act of Holding Dear
Wisdom
Worthiness
Wholeness
Wealth
Well-Being
I am going to delve into each one of these during my webinar on 1-21, 2015 during which I will share with you the specifics of how to work with these 5 energies or states of being.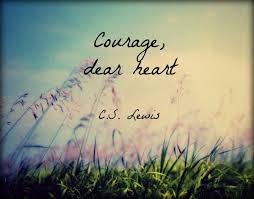 But before we get to that next week, I have listed below the 5 surefire ways of having something we want to let go of, happen again (i.e. what not to do) and 5 reliable ways to ensure that we expand upon the things that we hold dear to our hearts. It looks like a simple list, but it's an empowering starting process to become more clear and conscious about what we are creating in 2015.
| | |
| --- | --- |
| How to ineffectively let go – i.e. bring it on again! | How to truly let it go – a new beginning: |
| Letting go without learning the lesson | What have I learned? How did I grow from this situation? |
| Letting go without realizing the gift | What is the gift In what happened? What happened for me, vs "to me". |
| Letting go with blame, regret or shame | How did I contribute to this situation? Have I truly forgiven those involved? |
| Letting go with conditions | Am I holding onto conditions such as "I will let go only if I'm sure it won't happen again." |
| Letting go with the spiritual bypass (or cop-out) of "it's all good" | Have I allowed myself to feel my true feelings around the situation – or have I stuffed and denied how I feel? |
About mid-way through 2014, I started using this new technique and tool for myself… and in doing so, I shifted out of some old patterns that continued to clear and in late December 2014, completely ended.  I have never been so excited about a New Year as I am in January 2015!
I invite you to join me to create from a new platform in 2015!
Title: The Art of Letting Go
Time: Wednesday, January 21st at 5:00pm Mountain
Listening method: Phone + Web Simulcast
To attend, visit:
http://InstantTeleseminar.com/?eventid=64448400
Phone Number: (425) 440-5100
Pin Code: 339751#