Cancer healing
Making lemonade out of lemons… what 2 cancer diagnoses have been teaching me.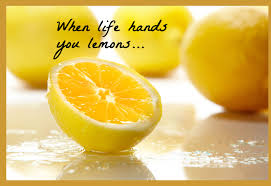 This quiet Sunday morning I had just finished the New York Times Sunday crossword puzzle (one of my favorite pastimes!) and I decided to look up a recipe for vegetarian curry.  I had never made curry before but I wanted to make something special for my 22 year-old daughter, Sophie, who would be coming home from the hospital in the afternoon.  She was completing her second round of chemotherapy treatment for AML – Acute Myeloid Leukemia. This second one was high-dose, compared to the first chemo that she endured in mid-January.
So looking for a curry recipe for Sophie, I found a delicious one on a website called Layers of Happiness… on the front page was a picture of a mother and daughter, two very bonded and happy looking women who blog about great homemade food.  And it swept over me, layer after layer, that I have been experiencing Layers of Happiness in this most challenging of times.
I want to share with you how I have found these layers of happiness over the last 7 weeks… and then over the last year since I have been faced with my own cancer diagnosis.  (And Please – I ask you NOT to send me information about "cures" you've heard about or experienced. If you feel like you have something very important to share with me along these lines, you can send me an email asking me if I'm interested- If I am, I'll let you know. Thanks for your understanding.)
I know for many of you who have followed my writing and work over the last 15+ years, this may come as a surprise. I kept my own health situation very private.  I shared it with only my family and a few close friends. I had many reasons for being so private – first of all because I am a very private person. It was one of my most difficult decisions to share my childhood history of incest in my 2012 documentary film, Sacred Journey of the Heart. But I did it to help others heal and to also help myself come out of hiding with this long-held shame-based secret.
But I also kept my health situation private because I was aware that in the spiritual community, there is a tendency for people to hold a judgmental reaction to health-related issues, especially cancer.
This response consists of simplistic cause-and-effect thinking. These are "Law of Attraction-based attitudes" that lead many people to say things like "You drew this to you by thinking bad thoughts… or you attracted this disease because of bad-karma, or low vibration" or "you didn't love yourself enough"… .or any number of simplistic, hurtful and essentially limited beliefs about disease and the purpose of healing.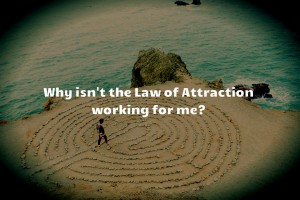 This limited-thinking is one of the main reasons I didn't share my own experience with very many people, most who aren't aware of the Higher Laws that go way beyond the Law of Attraction. I have much to say about this (and I have taught extensively about the Higher Laws over the years – see my website www.sacredjourneyoftheheart.com/store ) but this isn't my focus today. The many Layers of Happiness IS my focus.
When I heard my doctor tell me early last year (2018), "you have breast cancer", I knew, I just knew, that my own experience with cancer had a deeper meaning that would reveal itself over time. (And I also knew that I would be able to apply my own teachings and facilitate my healing very quickly – which I did!)
Sitting here today, I now know what the deeper meaning is for me.  For now, the most important purpose of my diagnosis, is that I paved the way for my daughter. I found resources such as the top alternative docs and treatments in Phoenix, and I had consultations with some of the most innovative thinkers and teachers on the subject of healing. This includes people such as Mariam Kalamian, author of Keto for Cancer. And teachers like Kris Carr and Chris Wark – two brave individuals who have been treating their cancer naturally and teaching others how to do it too. I've worked on New German Medicine healing with practitioner Trina Hammack, who healed her own stage 4 ovarian cancer in 2005. And I've consulted with Dr. Allen Frankel, MD, the leading expert on the use medical marijuana for auto-immune disease treatment. (These are just a few of the resources I've brought together.)
But a secondary meaning is also revealing itself now.
The bottom line is this: I was born with a gift…it goes by many names:  pre-cognition, ESP, psychic awareness, or a highly accurate intuition. And it was time, in January 2019, to cast any doubts aside and to deeply trust what I know.
Needless to say, the last 7 weeks of all of our lives have been a life-changing, topsy-turvy experience. To put it mildly, all of in our circle of family and friends endured the shock of her diagnosis and the dawning seriousness of her health as she was admitted in critical condition to the hospital on a seemingly ordinary, sunny Phoenix Monday afternoon. Sophie had been tired and had a large, unexplained bruise on her thigh. We both knew she had to go to the doctor that day. She had been delaying it for about a week. She hadn't been feeling well but wanted to go snowboarding in Durango with her dad and brothers. At 10,000 feet elevation, no one was too concerned about her being tired and out-of-breath. That seemed normal.
But when she sent me a photo from Durango of the bruise on her leg on January 10th, I immediately texted back and told her, "You need to go to the ER or at least Urgent Care right away". She hadn't fallen while snowboarding. I ran into the other room crying and told my fiancé, Donald,  "something is seriously wrong with Sophie- I think she has leukemia."
As I shared my fears with a few more in my family, everyone told me to calm down, to stop being an alarmist/pessimist and hypochondriac, a state of being that I have struggled with my entire life.  But as a mom, I knew. I knew that this was not just a normal bruise.
But trying to overcome my innate personality trait, I forced myself to think positively. I tried not to project worry into the future. I kept chanting my mantra: "All will be well".  But sitting here now, 7 weeks later, after everything that has happened, I'm starting to reframe my thoughts and feelings about myself in terms of the gift of intuition that I have had my entire life.  Perhaps my inner knowing is NOT about a pessimistic attitude towards life —  but it is an awareness, or more accurately, an innate knowingness about the soul-level challenges and lessons we all bring into a life in order to grow as individuals and as groups of family and friends and ultimately, of all the lives we touch with our courage and honesty.
Before I go on to explain what this means, let me first share with you that as of 2-21-2019, Sophie is in remission and her latest bone marrow biopsy is completely cancer-free.  She still has to undergo 2 or 3 more rounds of "consolidation" chemo – but she is cancer free now. I have many thanks to give the hundreds, or maybe more like thousands of people, who have been praying for her.  But most of all I thank Sophie for showing me a new way of being.  And for teaching me the Many Layers of Happiness that can be found in life's most challenging moments. I walked this path before her and I too, have been completely healed  – in my case, since July of 2018.
I have tears flowing from my eyes as I write this.  Tears of gratitude, tears of relief, tears of humility, — the tears of a mother that come from a place so deep that it cannot be named… it's deeper than love… deeper than being proud of the courage this magnificent young woman has displayed over the last weeks… maybe it's the nameless place of Creation where dreams manifest into reality .. or maybe it can be called grace or an answered prayer….
This one prayer of mine started at the very end of 1995, the time that Sophie was conceived.. My husband and I had been blessed with two amazing sons, her brothers Eric and Alex who at the time were 5 and 2… I wanted a girl… I not only wanted a baby girl but I knew it was my destiny to have a daughter… just as I knew I would be a mother of 4 children…. I have known these things and more, since I was a child.
Here are a few of the things I have known about Sophie and my family:
When Sophie was born, I decided to store her umbilical cord blood. The reason I chose to do this was just in case she or one of our children had leukemia. I did not store the cord blood of our 3 sons. I only stored it for Sophie. Her umbilical cord blood is full of stem cells that can be used to heal her bone marrow if she needs it!
I also absolutely knew that we had to have a fourth child. I won't go into all of the details about what it took to give birth to Thomas except for this: I had been spotting early on in my pregnancy with Thomas and my Hcg level, the main pregnancy hormone, wasn't increasing as it should by week 10. So my OB wanted me to schedule a "dilation and cutterage" or D&C to remove the pregnancy.  I refused. I knew that my baby was viable. I trusted my intuition. So I insisted that my OB perform an ultrasound even though she said it was unnecessary because the pregnancy in her opinion, wasn't viable.  Much to her surprise, not mine, she exclaimed, "There's a heartbeat"!!, when we saw the little flutter on the screen that would become Sophie's little brother Thomas.
Here is the second amazing thing about this story: Thomas is an exact bone marrow match for Sophie! Her two older brothers are not, much to their chagrin, because all 3 of them wanted to be her match.  But her 100% match is her little brother, my fourth child, the one I had to fight for to keep and the one that I knew I had to have.
And I also knew, when we heard Sophie's diagnosis, that she would be healed and fine. I told her on that first day, "Sophie, just as I knew I had to save your cord blood when you were born, I KNOW you are going to be OK".  And here we are, yes with a ways to go, but with a prognosis of 90%+ cure rate and a "cancer-free" status today.
I have also had many, many similar intuition-insights about my own health and healing that I've written about over the years.
I will share with you that I went through my own diagnosis and treatment with a deep knowing, as I've said, that there was a bigger meaning to my experience. In terms of conventional treatment, I only had surgery to remove the lump in my left breast. I refused radiation and chemotherapy based on my research and my specific diagnosis.
In addition to surgery, I have been very active and committed to complementary alternative medicine. I use a combination of nutritional supplements, a very healthy anti-cancer diet, nutritional IV's such as high-dose Vitamin C and Quercitin, infrared sauna, coffee enemas, exercise, cold-lasers, and bio-photonic resonance therapies.
On the emotional and spiritual side of healing, I have been incorporating very deep processes of prayer, meditation, my own-created Triple Heart Healing Technique and 12 chakra balancing work (see my website www.ronnaprince.com for webinars and information about my work on these healing tools).
I have also been working with Dr. Alex Loyd's Healing Codes.  I have had profound sessions of Family Constellation work with one of my mentors. I have dived deeply into EFT – or Tapping and much more. I even went to Mexico on a Healing Retreat last November with my coach, Dr. Veronique Desaulniers – a pioneer in healing breast cancer naturally. Thanks Dr. V for your advice, wisdom and support! This retreat was the first time I had talked openly with other women with breast cancer and the first time I shared my diagnosis with people I didn't really know. It was life-changing. But I wasn't ready to share my experience with others who knew me yet… it wasn't yet time.
As you can see, with all of these myriad healing techniques I use, when I do something- I do it all the way!!
So as I approached the one year anniversary of my diagnosis – BEFORE Sophie was diagnosed with cancer, I was pondering these questions:
Maybe I'm being called to teach about healing from cancer with deep spiritual practices that encompass a much more comprehensive understanding of the real causes (not cause and effect) of this diagnosis and the specific steps to heal it without fear?
Maybe I'm being called to focus on coaching women through the process of incorporating spiritual and emotional practices that contribute to easier healing and fast recovery?
Maybe I'm being called to teach integrative holistic practices for recovering vibrant health and radiant joy?
Maybe I'm being called to finally write my book called, "The Journey Continues… A Sacred Journey of the Heart to Healing, Grace and Miracles"… a sequel to my film that came out in 2012 and continues to be one of the top viewed films on www.GaiaTV.com ?
My entire life has been about listening to and heeding these "callings". I have often asked God, the Source of my comfort and peace, "Where are You leading me?"  I've had to ask this question many times before in my life when I was called to a Really Big Surrender (RBS). Here are just two of my RBS:
#1 RBS: At age 33, when I was pregnant with my 2nd son Alex, I feel on the ice in Illinois at 23 weeks gestation. I went into pre-term labor a few hours later.  I was told by the OB's at the hospital that they couldn't stop my labor… and they said that my son had only a 10% chance of survival if he were to be born that early in 1993. I asked in prayer: "What would you have me do GOD?" The answer I heard was: "Surrender and name him Alex Nathan and all will be well." (Nathan, I learned later, means the Lamb of God).  All was well as I continued to carry my pregnancy to full term against the odds. Today, Alex is almost 26 now and he's a talented musician!
#2 RBS:  At age 43, I kept "hearing" from my spiritual guide, that I had to quit my lucrative corporate banking job and hang up a shingle as a Spiritual Intuitive Counsellor – with no real experience.  I was told this at age 13 by him, (my non-physical guide): "You will be required to share your gift at mid-life and I will tap you on the shoulder when it's time." He was persistent! Tap, tap, tap… "Quit your job! Go out and share your gift". I then asked at age 43, "What would you have me do God?" (I didn't want to do something so weird and unconventional – I just wanted to be "normal")  The answer I heard was, "Go out and help people heal their hearts. Help others to learn to listen as you have learned. Help people learn to trust as you trust your inner voice". 
And I did just that.  In 2005, my first "real" client was Karen whose daughter Kerri had just passed away from AML – the same exact diagnosis that my daughter received a few weeks ago. God/Spirit was directing my path in big and little ways and I kept surrendering.
I need to pause here to offer a very special thank you my dear friend Karen, who is still a big part of my life!  Thank you for encouraging me to share my gift with you when you came into the office that day in 2005 with tears of grief flowing down your cheeks.  Remember I said to you, "I can't help you, I have no idea what it is like to lose a child." And you said, "Please Ronna, I was directed to you for a reason." And when I closed my eyes to channel for you, Mother Mary came through immediately, flooding the room with unconditional love and peace – a feeling that is difficult to describe. Mary said to you through me: "I can help you, I know what it feels like to lose a Beloved Child." And I proceeded to share a message from Mary of healing and hope, and at the end, your beautiful daughter Kerri came through and shared things with you that I had no way of knowing!! Because of your trust in me Karen, I had the courage to keep sharing my gifts!!
The many Layers of Happiness I have been experiencing most profoundly in the last 7 weeks have been inspired by unexpected moments of joy and purposeful moments of gratitude. Here are a few:
Wondering, "Who is that whistling?" – only to realize that it was my daughter whistling while texting her friends from her hospital bed.
Watching my beloved daughter-in-law Kim cut Sophie's hair 4 times in 3 weeks so she could get used to losing her hair. it was an act of great caring and love. And then watching Sophie embrace being bald with an incredible attitude.  She has no need to wear a wig or to cover her head unless it's cold. She says, "My hair doesn't define me Mom." I agree. What defines her is her heart.
Being amazed at Sophie's second hospital admission (a planned one) when she exclaimed when we first got into the hospital room, "Mom! Look at the beautiful view!" OMG… she wasn't down or complaining – she was appreciating the view from the window.
Spending day after day with all of our family together with Sophie in the hospital – doing jigsaw puzzles, listening to music, and just being together. Something bigger than any of us was bringing us back together.
Seeing Sophie laugh with her friends – all of whom have rallied to her side to support her and to bring happiness into her room.
Writing a Thank You card to a musical artist who had a one-night-only performance in Phoenix and yet made time to visit Sophie privately since she couldn't make it to his show.
Watching Sophie thank every person who helps her in the hospital. No matter who it is, she says thank you – from the doctors to the nurses' aides to the housekeeping staff. No wonder when we came back in for the second time, the nurses made sure we had the best room and all the extras in it, like card tables and chairs for lots of family and friends.
On a personal level of the past year, I have spent a lot of time in nature and in prayer. My life has become a moving prayer wheel, spinning all the time with signs of hope and profound experiences of healing. I am surrounded every step of the way with loving people, angels, guides, and animals.
Synchronicity is the leading energy of my life now. Just a few weeks after Sophie's admission to the hospital, my naturopathic doctor's group moved right into the hospital complex! And my own doctor, Dr Melissa Coats, has become Sophie's naturopathic oncologist. To top that off, Dr. Coats is known to be a leading expert on blood cancers in the Phoenix area. I didn't know any of that would happen – I just knew that my healing would involve a natural approach to health and well-being and now it is becoming part of Sophie's path.
A few of my own Layers of Happiness include:
Riding my mountain bike in the desert and on my Iphone playlist, Louie Armstrong's "What a wonderful World" started playing as I rounded a corner to a beautiful ray of sunshine bursting through the clouds,
Opening my garage door in the morning to be greeted by a tiny silver-green hummingbird drinking nectar from a yellow trumpet flower,
Having my sister come to Phoenix to support us – with the flight being gifted to her by a colleague at work,
Last week, seeing snow on the Phoenix mountains for the first time in 20 years. All around the city, a blanket of healing white energy encircled the entire Valley of the Sun!
Being here to comfort my sons… and to receive their big, bear hugs!
And most of all, knowing that love is the most powerful force in all of the world. Love itself does not heal, because so many people have lost loved ones to disease that were deeply, deeply loved and cared for. But love brings us together, it shows us the way in trying times… and it even opens the doorway to Layers of Happiness, when we find miracles in the small things and acts of incredible grace in face of the big challenges.
Over the next few months, I will get back on track with my work including my webinar on the Numerology Themes of 2019. I appreciate your patience with me as we continue on this journey of healing and love… a true Sacred Journey of the Heart.
If you are on a healing journey, I would be honored to help you. I can help you in many ways: learning to trust your intuition, learning to listen to your inner voice, learning to choose a path that leads to Layers of Happiness.
Throughout all this last year, I have continued to work with my clients. It's not really work for me.  It is the fulfillment of a calling. It is what I am here to do. I've had a few people suggest that I needed to take time off to just care for myself and my daughter. I know that would not be good for me because I am always filled up with love when I help others. And in the midst of all of this, I have found many ways to slow down, to balance, and to listen more deeply to my heart. And most of all, to just sit and do nothing but feel the Many Layers of Happiness, Joy and Gratitude wash over me.
I have walked the path before my daughter and I'm still on it. Learning, living and laughing with Layers of Happiness each day.
Heartfelt Gratitude,
Ronna