soul purpose
See links below to register for my 2020 free webinar and to learn about free gifts!
As I've predicted for the last 8 years, the year 2020 is already shaping up to be a year of great revelation. 2020 is being called "The Great Awakening" or the "Turning Point" by many professionals including astrologers as well as financial market predictors.  I agree with this and I will be chiming in on the opportunities to embrace the changes of 2020 with clarity when I present my Numerology Themes webinar on February 5, 2020 (details below).  Here's one hint: the work "GOLD" = 20 in numerology.
In fact, it's a good time to plan, not just for 2020, but for the next 10 to 20 years ahead! Whenever I do a long-term plan, I look back at where I was in time.
20 years ago: In the year 2000, I was working in corporate America for one of the largest banking firms in the world. I liked my job and was making a lot of money, but I knew that I was here to do something else. I listened to my inner voice, the essence of who I Am, and within 3 years, I took a leap of faith into my current profession as an intuitive counselor. Click here to see my full range of services.
Today: in the year 2020, I am loving my work and my clients. I use tools for self-awareness to help my clients know, "Your Soul Knows", which it does, without exception. I help you tune into any topic or question and show you how to access the answer from within yourself. I call these sessions, Soul Codes, Keys from the Heart, Codes from your Soul.
20 years ago: Also, in 2000, I gave birth to my fourth child, my son Thomas. Thomas was a miracle baby in 2000 because my doctor recommended that I end the pregnancy early on due to complications – and I refused. We welcomed Thomas into our family on 3-31-2000! His birthday is a "9" day, signifying the completion of our family.
Today: Another miracle was in store with Thomas. On January 16, 2020, he donated 8.7 million stem cells to save his older sister's life. Sophie was diagnosed with leukemia in 2019 and is now cancer-free with a new immune system and a lease on life!
10 years ago: In 2010, I was working on my film project, "Sacred Journey of the Heart", and realized that the project had to be put on hold because I wasn't able to show up on camera and be my authentic self. I wondered, would the film get done? would anybody see it? Would it be any good?
Click here to see the YouTube video, Ronna Prince Before and After
Today: the film is a popular stream on Gaia.TV and  it is still changing lives.  Click here to access the film. The film was premiered in Scottsdale, AZ to sold out audiences in October 2012, and went on to be screened around the world win many awards. The film found its perfect home on Gaia.Tv and my non-profit company, Global Wholeness, is now a significant supporter of the HeartMath mission. I am now planning a second film project, thanks to ongoing donations from dedicated fans.
In April, 2010, I led a group of clients and friends on a sacred tour of Egypt. It was the realization of a dream and all of us on the tour connected with Essence Self in Egypt and experienced deep transformation during our private time inside the King's Chamber in the Great Pyramid.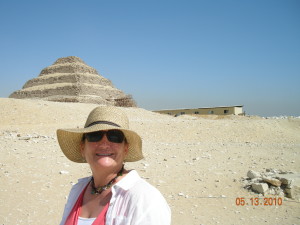 Today: I am planning a sacred tour to another place that has been on my list of transformational sites: Malta. Malta is the home of the Great Goddess and has cultural sites that pre-date Stonehenge. Tour dates are being set for the trip to being on 10-10-2020! If you are interested in this trip, let me know! ronna@sacredjourneyoftheheart.com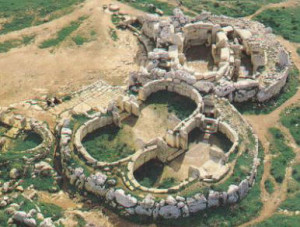 During this 2020 year, I believe that many things will come to light and we will be offered a great opportunity for potent change.  And, it takes great courage to embrace deep change from within. I know from experience, that it's tempting to resist change by a) doing nothing, b) complaining, c) wishing things were different, and/or d) blaming others for our life's circumstances.
At some point, change becomes inevitable no matter how we address it. So, we are left with a choice. I believe that the essential choice we will all have the opportunity to face, is to strip away our conditioned self-identity (ego), and to connect our "essence self" in order to navigate change to a new destiny.
I will be sharing my definition of Essence Self and how to create profound change from this deep, eternal place within.
In fact, from my perspective as a holistic numerologist*, Essence Self is the #1 KEY THEME of all of 2020.
Here is the Pythagorean numerology of Essence Self:
| | | | | | | | | | | | | | |
| --- | --- | --- | --- | --- | --- | --- | --- | --- | --- | --- | --- | --- | --- |
| e | s | s | e | n | c | e |   | s | e | l | f |   |   |
| | | | | | | | | | | | | | |
| 5 | 1 | 1 | 5 | 5 | 3 | 5 | | 1 | 5 | 3 | 6 | = | 40 |
This is how it looks in my numerology program:
| | |
| --- | --- |
| Essence Self= | Total |
|   | |
| Total # | 40 |
|   | |
| Vowels | 20 |
| Consonants | 20 |
My annual numerology themes webinar is my most popular one because my way of looking at numbers is unique! I combine numbers with the beauty color of the aura-soma system to bring "boring numbers" to life!
In my awareness, the Turning Point opportunity in 2020 is, at its very core, about connecting and expressing from our Essence Self.
I invite you to join me on February 5th at 5 pm Mountain time, to discover the Numerology Themes of 2020.  We will looking at words and phrases that =20, 40 (20+20), 22, 202, and 220. Click here to Register for this free webinar!
I will be offering special gifts, including your free numerology report, and discounts on what I call NEW EVE sessions. You must attend the event to receive your 2020 gifts!
Heartfelt gratitude,
Ronna
New Webinar on Activating True Soul Purpose Oct 3, 2019 at 4 pm Pacific time: please email me for details if you did not receive my newsletter: ronna@sacrejourneyoftheheart.com
In the webinar, we will:
Uncover your true gifts and talents
Remove obstacles and blocks that prevent you from taking the Big Leap
Clear the source of 2 things that keep you stuck: "I can't because" and "F-E-A-R" or what I call "familiar energy appearing repetitively".
Create a clear pathway to manifesting your vision, using the tools of Quantum Manifestation, a 7 part process that draws a new reality TO you!
You haven't heard from me in awhile, since July actually, because I've been letting the dust settle after a period of major upheaval and challenge. As you may recall, my 22 year-old daughter was diagnosed with leukemia at the beginning of 2019. At that time, I was in the beginning stages of selling my home and moving to Chicago, a long-awaited plan, and then everything was turned on its head. All planning came to a halt and my entire family focused on supporting Sophie through her healing journey here in Scottsdale, AZ. It felt like a long "haboob", the name for the dust storms that engulf our city during the monsoon months of August-September: this is a real photo!
I'm happy to report that since mid-July, she has been entirely healthy and cancer-free, with no evidence of disease, based on many tests including one called "MRD", minimal residual disease, of which she has none! Her diagnosis came only a few months after my cancer experience in 2018 where I was successfully treated for early-stage breast cancer using a combination of allopathic and alternative medicines.
I wrote about it in a blog article called "Layers of Happiness" on March 3rd.  If you missed it, here it is:
http://sacredjourneyoftheheart.com/blog/?p=653
In March 2019, we still had a long way to go on Sophie's healing journey, but I was finally ready at that time to share my own experience and put in into the context of how it showed me the stunning accuracy of my intuition over the years of "inner knowing".  I use my intuition with my clients in every session and my intuition is what guides my own life decisions.
My intuition told me to take some time off this summer, to reflect deeply on what this last 12 months has been all about, and then to reset, renew and redefine my purpose.
I've taught on a lot of subjects over the years and as I reflect on what the number one question I'm asked by my clients, it relates to what I've been teaching: Finding your true mission and purpose.
An important aspect of uncovering this is connecting with your true soul identity, or true soul nature. I have been facilitating this for clients over the years and I see an even more intense inner urging felt by people to do what really matters to them now and in the years ahead.
There is a general sense that something BIG is about to happen, maybe even on a global level. I've been talking about this in public since 2014 when I presented a channeling for a packed house at the Sedona Creative Life Center.  The venue was packed not because of me, but because of the wonderful event put on by Karen Koebnick of Stellar Productions, including Gregg Braden's keynote presentation. My talk was called:
Heart Vision 2020:  Energizing a Clear Pathway to Transformation 2020 Envision, Create, Activate your Heart's Wisdom.

What I've discovered over the years is that everyone I meet is impelled at a deep inner level, to do something that connects with their soul purpose and uses their heart intuition.  Unfortunately, we don't learn this in school and most of us don't learn it from our parents. What happens is that we start seeking and searching but by the time we do this, most of us have responsibilities, kids, pets, bills to pay and a career path that may not be fulfilling.
I started on this path about 15 years ago and along the way I have found complementary modalities that have helped me and many, many clients connect with their True Soul Purpose. These processes include HeartMath (for de-stressing and listening to your intuition), Loving Kindness Meditation, Soul Codes (a process I created to listen to the wisdom of your soul), Past Life Healing, 12 chromatic Chakra balancing and my latest modality: Family Constellation Healing that uncovers and detangles hidden loyalties and repeating patterns that started before you were even born! This is based on the science of epigentic inheritance. These inherited patterns can have a stranglehold on expanding into our true soul purpose. If you are not familiar with this work, you will most definitely want to attend my free webinar on October 3, 2019 to learn more!
Because connecting with true soul purpose is what most people come to me to uncover, I have created a "Clear Pathway" for this process that I am now rolling out in a structured program. The program is called "Activating True Soul Purpose".
In this program, we will:
Uncover your true gifts and talents
Remove obstacles and blocks that prevent you from taking the Big Leap
Clear the source of 2 things that keep you stuck: "I can't because" and "F-E-A-R" or what I call "familiar energy appearing repetitively".
Create a clear pathway to manifesting your vision, using the tools of Quantum Manifestation, a 7 part process that draws a new reality TO you!
If this is of interest, please join me on a webinar to explore the process on Thursday, October 3rd at 4pm Pacific, 5 pm Mountain, 6 pm Central and 7 pm eastern time. In the 45 minute webinar, I will outline the program and describe the processes I use to create a clear pathway to Activating True Soul Purpose. Everyone attending the webinar will receive my intro webinar: Seeing Clearly: One Word to Life's Purpose.
I believe that during the final 3 months of 2019 will set the stage for 2020 to be your breakthrough year!
for more information about my work, visit www.ronnaprince.com